In my previous articles, I showed why managers are often resistant to change or are bad at leadership – by design.  In today's article, I'd like to walk through another common scenario – the leader who then has to manage.
I've created a model that shows the difference between leadership and management.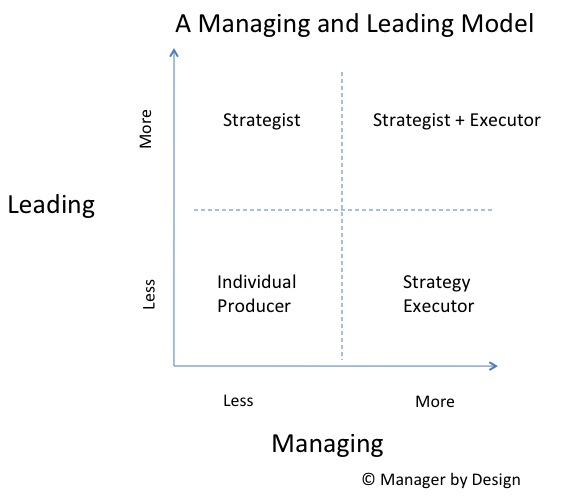 In this model, it allows for an individual person without a team to demonstrate leadership.  If they are involved with setting the strategy for an organization, they are a leader.  Oftentimes this is the person with the idea, and that person does a lot of work to spread the idea, get support for the idea, and convince other parts of leadership and individual producers of the need to pursue the idea.  If that idea actually gets executed, it sure looks like that person is a leader – the person leads by being out in front of an idea, and leads by making sure the idea got into the hands of those who can do something about it.
So that shows how someone can become a leader without managing a team!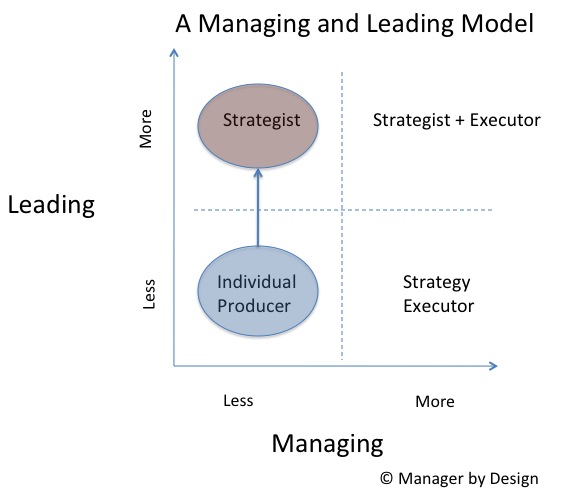 I love this scenario, because it shows that someone in an individual contributor role can be considered a serious leader in an organization.  There are many people like that in an organization, and this kind of path to be a "strategist" shows career growth that can provide terrific value to the organization. It also shows that the strategist does not have to be the strategy executor (a.k.a., manager) to be a leader in an organization.
Now, here's the problem.  Many times organizations say, "This is a great leader!" Then they put that person in a manager role: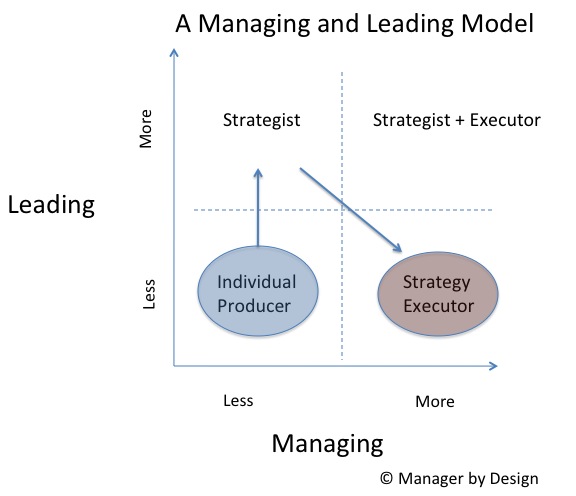 We've seen this frequently in organizations.  When someone shows leadership, they are given a team to execute that strategy.  It is a common marker of success for that individual.  Here's your team – now go do it!