This continues a series of articles that examines the differentiation between management and leadership by looking at a model I created that specifies the difference between management and leadership: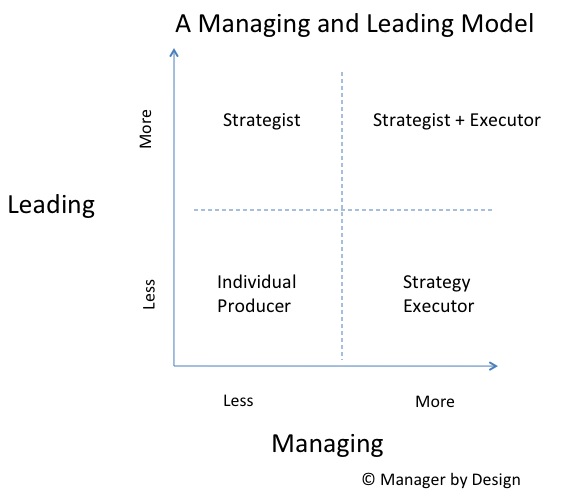 In this model, I make the point that it is possible to be a leader without being a manager, and a manager without being a leader.  The main differentiation is the action of setting strategy and the action of executing the strategy.
At the same time, we normally conflate leadership with doing both strategy and execution.  In my model, that is fine, but the leadership element is still tied to strategy and the management element is still tied to execution.  If you want people in your organization to be both strategists and executors of strategy, then this model is useful.
So let's look at how that can be.  Here are the three paths that are typically considered how someone becomes a do-it-all leader/manager (or, in my model, a strategist + executor).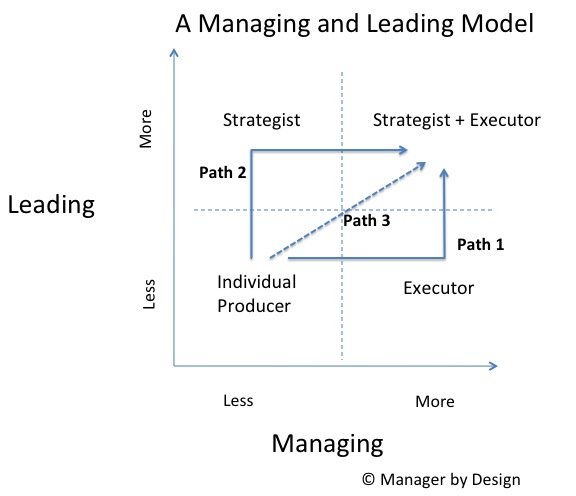 Path 1:  Become a manager, then start doing strategy
In this path, someone becomes a manager of a team they probably served on.  They are charged with keeping an existing strategy going, and making sure that team has the existing level of productivity.  At a certain point, that manager steps out of that role and starts coming up with new strategies and direction for the organization, while continuing to be a manager of a team or organization.